Your 529 College Savings Plan.
Offered by The Education Trust Board of New Mexico, The Education Plan is New Mexico's official direct-sold 529 college savings plan.
A 529 college savings plan is designed to help families pay for college and future education expenses. Money in a 529 college savings plan has tax advantages, is professionally managed, and may benefit from the power of compounded growth.
The Education Plan allows you to open a tax-advantaged account directly and choose from a variety investment options designed to meet your needs, situation, and risk tolerance.
We help families prepare for and manage future education expenses.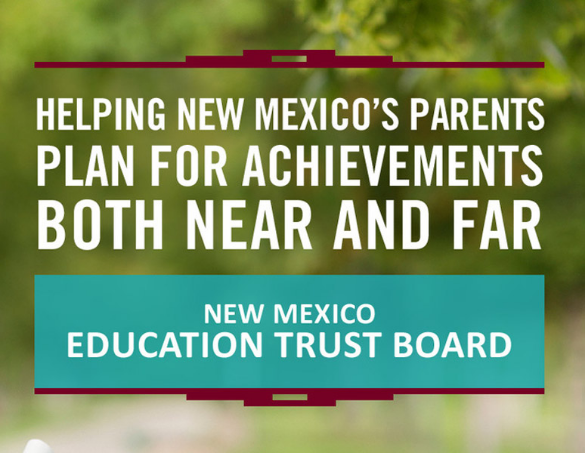 About The Education Trust Board
The Education Trust Board is the governing body for New Mexico's 529 college savings programs. The board is administratively attached to the New Mexico Higher Education Department. Members are appointed by the Governor, Senate Pro Tem, and Speaker of the House of Representatives.
The board is responsible for making rules and regulations for the development and implementation of the Education Trust Act.
Governor Signs HB 342, Passed with Unanimous Support by The New Mexico Legislature, Bringing New Mexico into Alignment with Federal Qualified Education Expenses for 529 Plans Read more here.